Full Bathroom Remodels in Huber Heights, OH
Our belief at Huber Heights Plumbing & Drain is that bathrooms should be made convenient for everybody and should be furnished with every luxury. We are a company that has experts that can give your bathroom a new look. We help homeowners to make their dream of a new bathroom a reality. Our prices are affordable, and we try to charge less than others in the local community as we service both home and business properties.
Homeowners who have hired us to help renovate their bathrooms constantly give us excellent feedback. They agree that their bathroom wears a new look and has improved functionality after the remodel. Meanwhile, if you are looking to install a new sink, want your shower to be a glass one, or maybe you want a tub or a beautiful tile floor, don't look any further for solutions to all these needs, as Huber Heights Plumbing & Drain is ready to deliver.
Frequently Asked Bathroom Remodels Questions
At Huber Heights Plumbing & Drain, we're dedicated to finding a solution for our customers so they can live in comfort. If you have any questions, give us a call at (937) 764-3381.
What does the remodeling process look like?
Bathroom remodeling work is very taxing work that can include tons of unique and specific tasks. For maximum productivity and minimal complexity, it is the best practice to perform the job in a particular order so that there will not be confusion in work, like confusing whether a step has been done or not.
We have to have deep insight into how to remodel a bathroom in phases. Though we have said following a particular order is the best practice, sometimes, due to the nature of the work, there may arise a situation in which we might have to scrap the order and take the best procedure available.
In general, remodeling the bathroom involves laying the foundation, preparing the frame, including the waterworks according to the design, and finishing the atmosphere with furnishings and flooring.
Why should I remodel my bathroom?
There are two reasons to remodel your bathroom: you'll enjoy it more, and doing so will raise your property value.
Checking your budget before starting your bathroom remodeling project will go a long way in deciding whether you should go ahead or not because actual remodeling requires some monetary financing. Though beautifying your bathroom could be tempting, knowing your budget is the significant factor in determining how far you can go.
Does Huber Heights Plumbing & Drain ever work with subcontractors?
We work with subcontractors for some part of a job, but we do all the plumbing and HVAC work ourselves.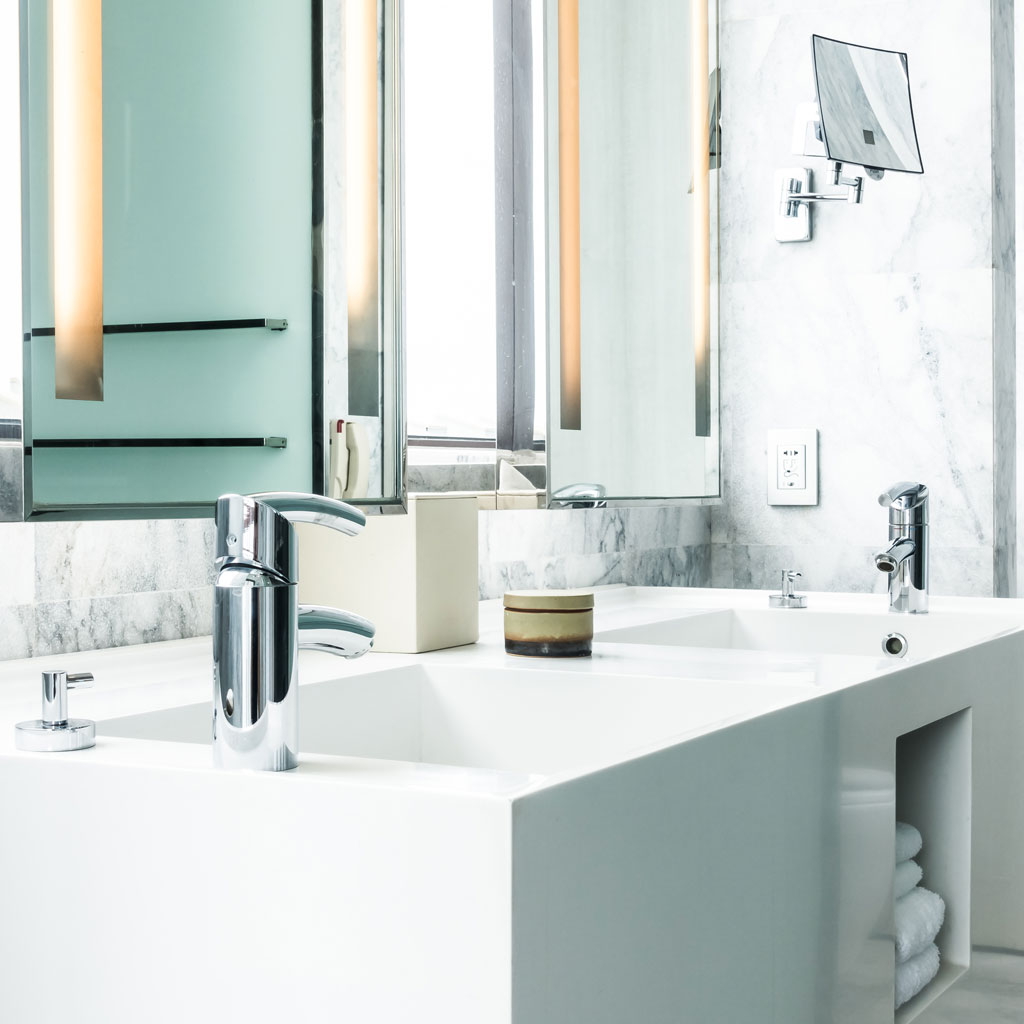 Get a Free Plumbing Estimate in Huber Heights, OH!
Whether your drain is clogged, you have a leak, or simply need help with your sump pump or septic system, it's important to hire an experienced plumber that can do the job efficiently. As a local, family-owned and operated plumbing company, your friends at Huber Heights Plumbing & Drain are trained extensively to handle all types of plumbing emergencies and plumbing work. Our plumbers are background checked and drug tested. We send out only the best. Each and every plumber on our staff is licensed, bonded, and fully insured. This allows us to guarantee quality work and offer the highest quality plumbing products at the most competitive prices.