Expert Water Heater & Softener Services in Huber Heights, OH
An efficient and reliable water heater is required if you regularly want heated water in your home. Because these appliances are so essential, you want to ensure you have the correct one in your home or office. Additionally, you must have the water heater placed correctly and maintained properly. Huber Heights Plumbing & Drain is here to help! Homeowners should have a basic understanding of water heaters. You have to know some fundamental facts about this equipment to acquire a suitable water heater and ensure that everything is working correctly.
There are various types of heaters to select from, and there are several things to think about while making your decision. We provide electric, propane, and tankless heaters from reputable manufacturers like Bradford White® and more at Huber Heights Plumbing & Drain! In Miami Valley, OH, we provide water heater solutions for homes and businesses.
Choosing the Right Water Heater for Installation
Consult us when choosing a new water heater. We'll go through the various aspects of making a decent water heater below, and we'll help you select the ideal one for your needs. We carry well-known brands, including Navien, Bradford White, Rheem, and more!
Professional Water Heater Installation in the Greater Huber Heights, OH Area
Some homeowners are competent enough to install heated water heaters themselves. This is, however, a more sophisticated project. Each hot water system is a little different, and our experts at Huber Heights Plumbing & Drain are well-versed in the correct procedures and tactics for a successful installation.
If a heated water system isn't appropriately built by a professional who knows what they're doing, it can cause many costly issues. When hot water system installations aren't done correctly, they can result in a variety of leaks and flooding, which can harm your current hot water system and the foundation of your house and your belongings. Issues with heaters can also contribute to the emergence of mildew and bacteria, posing a health risk. Working with an expert is therefore highly recommended.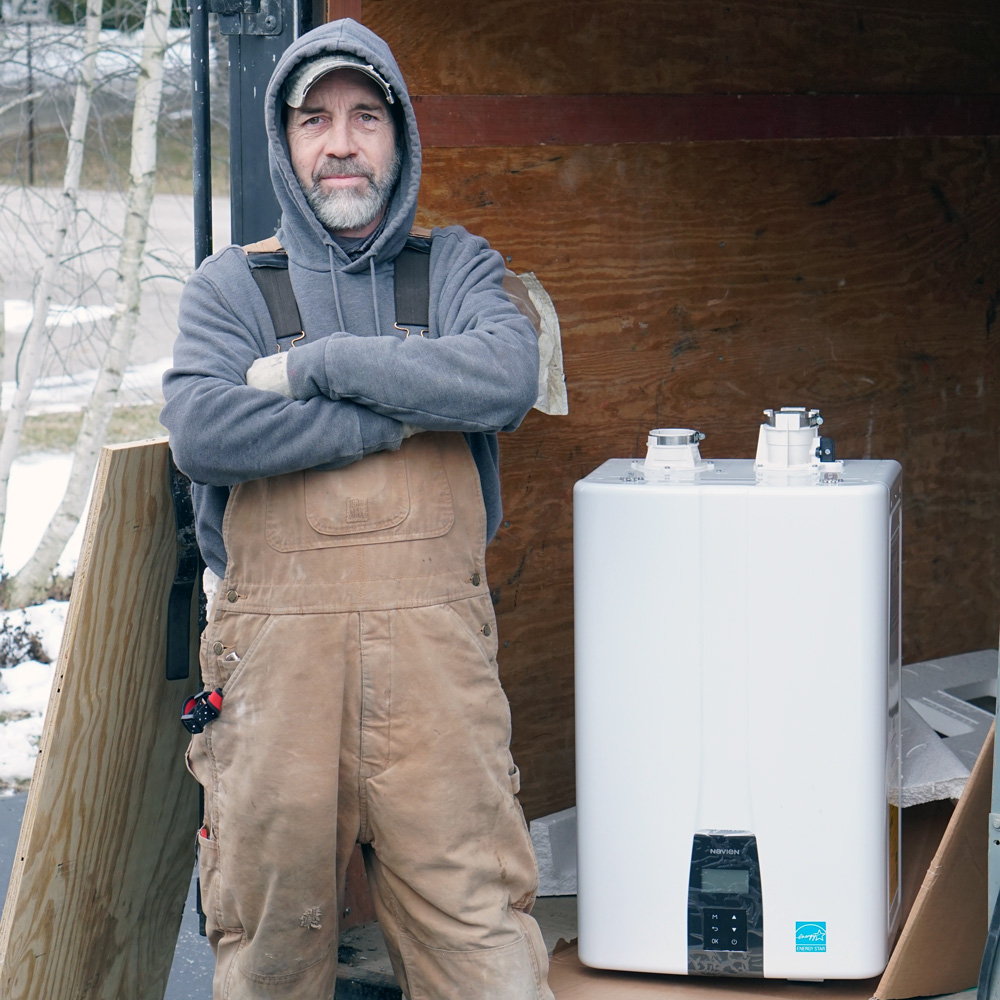 Frequently Asked Water Heater & Water Softener Questions
At Huber Heights Plumbing & Drain, we're dedicated to finding a solution for our customers so they can live in comfort. If you have any questions, give us a call at (937) 764-3381.
How long should a water heater last?
Our domestic water heaters should last a lifetime; unfortunately, this is not the case in practice. A conventional heater should last between 6 and 13 years on average. Bear in mind that the lifespan of your hot water system is determined by how well it is cared for and maintained. Draining and flushing should be done regularly, according to our specialists.
What size water heater do I need?
When deciding on the size of a hot water system to buy for your home, there're a few factors to consider.
To begin, determine how many people live in your home. A compact 50-60 gallon water heater, according to Energy.gov, will suffice for up to 2-3 persons. A 60-80 gal water heater will provide adequate hot water for 3-4 people. If you have a family of more than four people, you'll need a huge water heater that holds above 80 gallons of fresh water.
Then there's the question of how much hot water you use. Consider whether you utilize three or even more hot water gadgets in a short period to determine this. If this is the case, regardless of the number of occupants in your home, invest in a bigger water heater. Finally, assess your home's First Hour Rating to determine the correct size hot water system for you (FHR). The number of gallons your hot water system can distribute across your household in an hour is represented by this number. This number can be found on a manufacturer's website or by contacting Huber Heights Plumbing & Drain.
What is hard water?
When water is described as 'hard,' it holds more minerals than regular water. These are the elements calcium and magnesium; as more magnesium and calcium dissolve, the water hardness increases. Magnesium and calcium ions have a positive charge. Other positive ions will dissolve relatively quickly in hard water than water that does not have calcium and magnesium. This is the reason why soap does not dissolve entirely in hard water.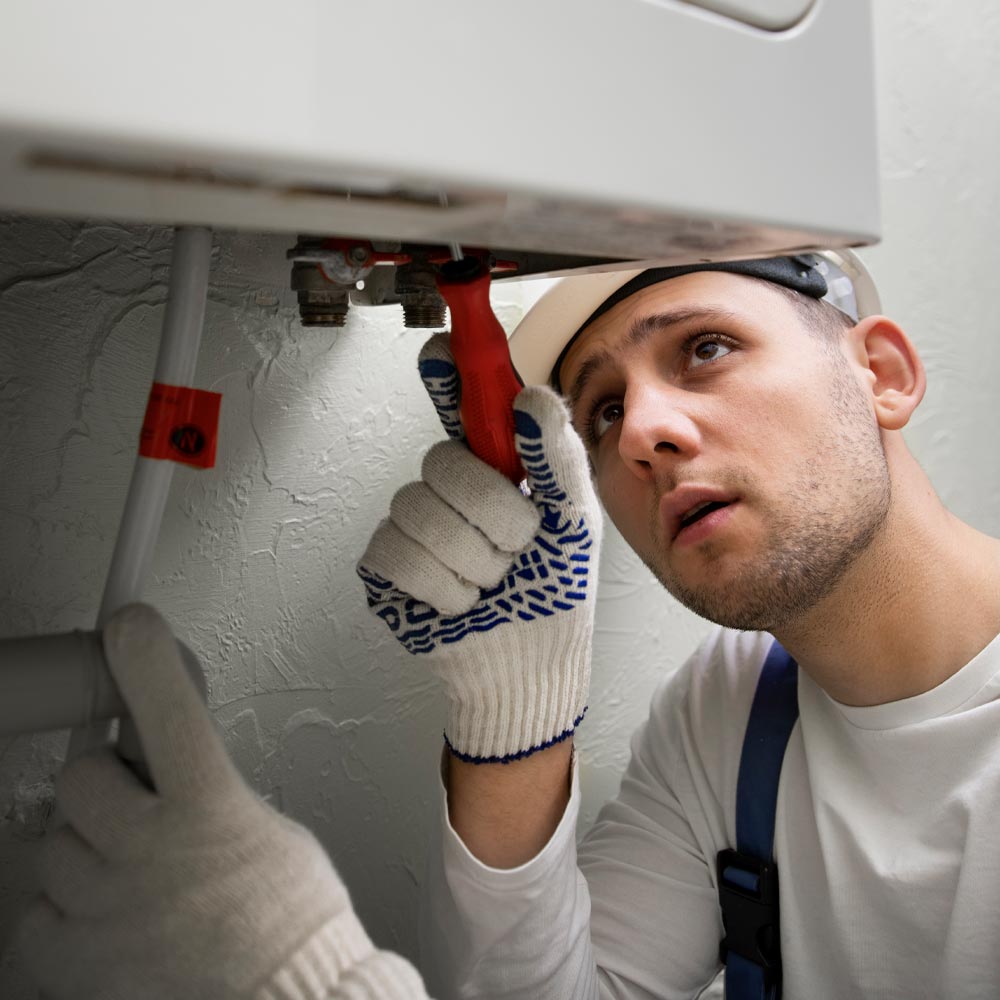 Get a Free Plumbing Estimate in Huber Heights, OH!
Whether your drain is clogged, you have a leak, or simply need help with your sump pump or septic system, it's important to hire an experienced plumber that can do the job efficiently. As a local, family-owned and operated plumbing company, your friends at Huber Heights Plumbing & Drain are trained extensively to handle all types of plumbing emergencies and plumbing work. Our plumbers are background checked and drug tested. We send out only the best. Each and every plumber on our staff is licensed, bonded, and fully insured. This allows us to guarantee quality work and offer the highest quality plumbing products at the most competitive prices.