Tankless Water Heater Repair, Maintenance & Installation Services in Huber Heights, OH
Tankless water heaters have become increasingly popular in recent years. On-demand water heaters are another name for tankless water heaters. They provide hot water on demand, eliminating the need for a storage tank.  Even though this sort of water heater has a reduced flow rate, it is still an ideal choice for some homeowners, mainly if there isn't a requirement to send hot water to many different regions in the home or company.
Professional installation of a tankless water heater is recommended. Huber Heights Plumbing & Drain's highly educated technicians can ensure that everything is installed correctly, allowing you to have immediate and dependable hot water on demand. 
Benefits of Tankless Water Heaters
If you're curious whether a tankless water heater, or on-demand water heater, is right for your home or business, you are in the right place. Beavercreek Plumbing & Drain can answer all your tankless water heater questions. We have you covered. Our hot water experts say there are many wonderful advantages to installing a tankless water heating system that offers continuous flow. 
Smaller Sized Units
On-demand water heating technology takes up a fraction of the traditional water heaters area. You can fit a smaller unit into your sink cabinets since tankless heaters tend to be smaller. Going tankless frees you from the restrictions imposed by the tank's size and ease of movement.

Energy Efficient
Tankless water heaters save energy and can help you save money on your utility bills. According to ENERGY STAR®, switching to a tankless system can save typical households hundreds of dollars per year. These heating systems can save up to 50% more energy than standard tank versions while simultaneously serving your home's high-demand areas, including the bath, kitchen, and laundry.

Low Maintenance
In most cases, water heater tanks need to be checked once a year, and in some areas, they have to be checked every six months. Tankless water heaters, on the other hand, require extremely minimal maintenance. Depending on your water sources, they can run for 4 – 5 years without needing to be serviced. However, if you reside in a region with hard water, you should clean your heater once a year to remove mineral accumulation around the heating element.

Less Wait for Hot Water
A hot water system aims to heat the water efficiently, and you may be wondering if a tankless device will satisfy you. Tankless water heaters, unlike tank heating systems that heat water one tank at the moment, heat water as needed.

Extended Lifespan
Tankless water heaters last, on average 5 to 10 years longer than tank water heaters. With expert maintenance on a regular basis, tankless water heaters can offer up to 20 years of useful service. 

Cleaner Use
Tankless water heaters are shown to be very clean. Although water heating systems that use tanks are prone to rust accumulation inside the tank, tankless water heaters bypass that problem altogether.
Choose Huber Heights Plumbing & Drain for Tankless Water Heater Repair, Maintenance & Installation
Huber Heights Plumbing & Drain offers tankless water heater services, including residential and industrial heater installations, hot water system repair, and hot water system maintenance.  We provide well-known brands like Navien and Bradford White! We proudly install tankless water heaters throughout Troy, Mason, Xenia, Springs, Yellow Springs, Greater Huber Heights, Ohio, Beavercreek, and many more communities.
For individuals wanting water heaters put in their homes and businesses, we offer fast and economical installations on all water systems and free estimates. Our professional consultant can come to your house or institution and provide you with a free assessment and consultation if you're interested.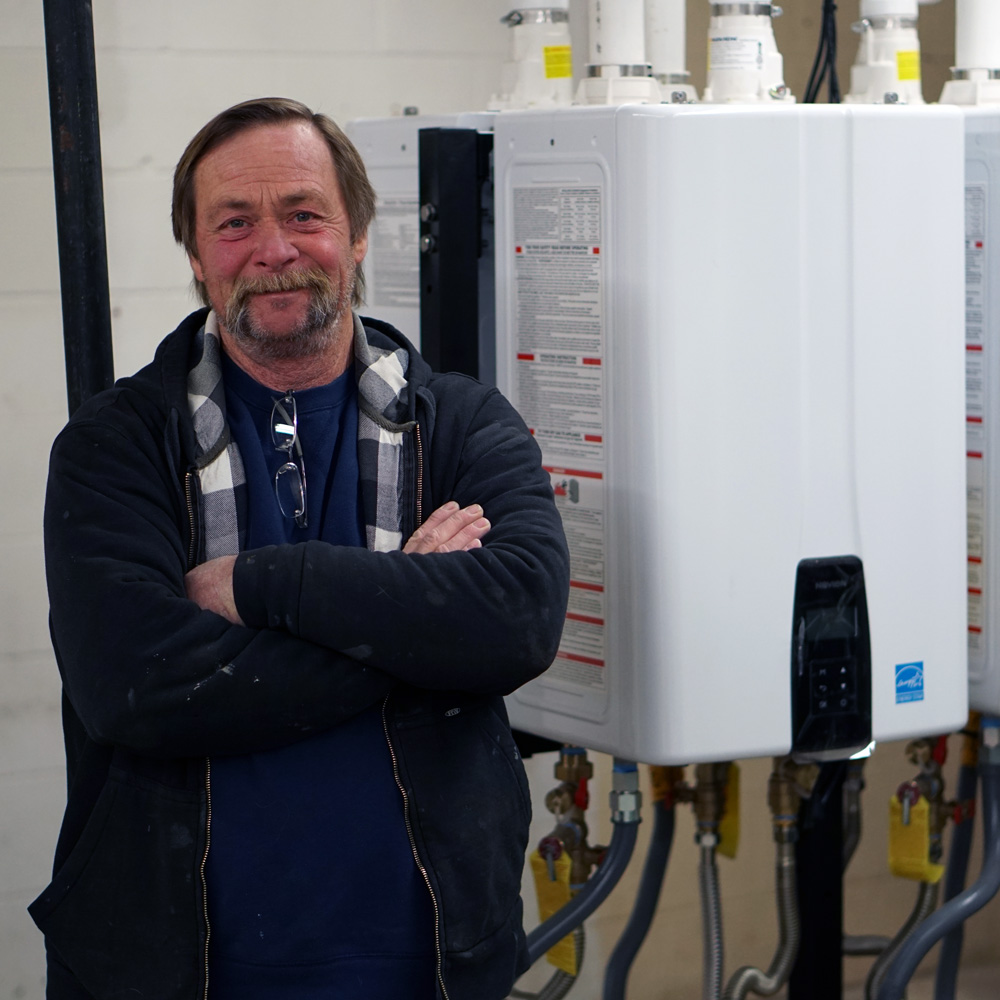 Frequently Asked Tankless Water Heater Questions
At Huber Heights Plumbing & Drain, we're dedicated to finding a solution for our customers so they can live in comfort. If you have any questions, give us a call at (937) 764-3381.
What size water heater do I need?
For a long time, traditional water heaters were thought to be the preferred option for large households. These water heaters, however, are not the same size and shape. If you have a family of four or more people, you'll need a hot water system with tanks that can hold 50 to 80 gallons. If you stay in a tiny house with just one extra person, a unit capacity of 23-36 gallons will be more appropriate. When installing a tankless water heater, the unit's capacity is less critical than the flow rate of the system. The flow rate of a tankless heater is calculated in gallons per minute or GPM. The higher the GPM of your tankless system, the better it is for a larger family.
How long should a water heater last?
Our domestic water heaters can last a lifetime in an ideal world, but we're not in a perfect world. A conventional heater should last between 6 and 13 years on average. Remember, the lifespan of your heater is determined by how well it is cared for and maintained. Draining and flushing should be done regularly, as per our experts' recommendations.
Why don't I have hot water?
When troubleshooting gas heater systems, ensure there's enough gas supply. If hot water abruptly becomes cold, the tank capacity may have been surpassed. Give Allow time for the heater to recover if this is the case. Contact us straight away!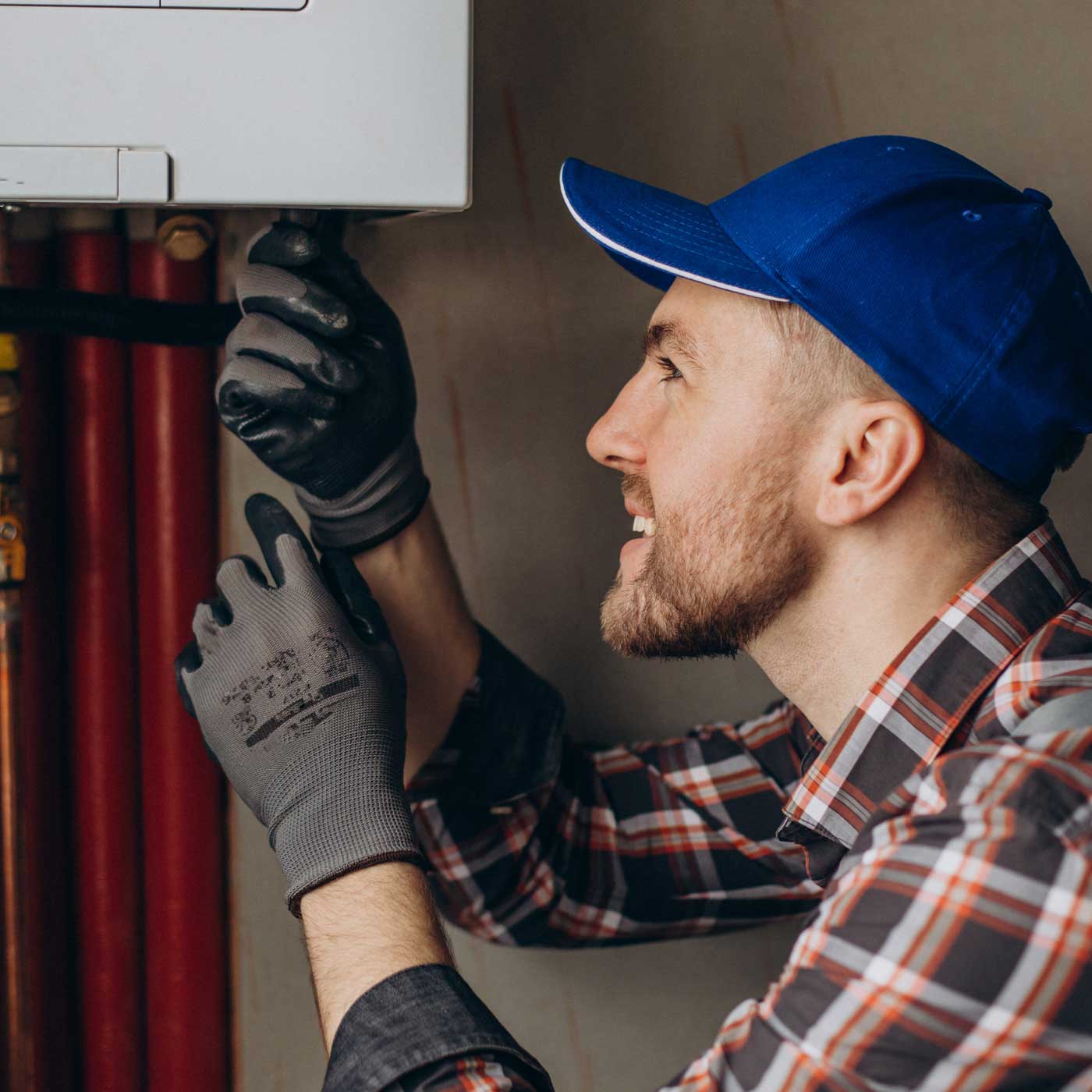 Get a Free Plumbing Estimate in Huber Heights, OH!
Whether your drain is clogged, you have a leak, or simply need help with your sump pump or septic system, it's important to hire an experienced plumber that can do the job efficiently. As a local, family-owned and operated plumbing company, your friends at Huber Heights Plumbing & Drain are trained extensively to handle all types of plumbing emergencies and plumbing work. Our plumbers are background checked and drug tested. We send out only the best. Each and every plumber on our staff is licensed, bonded, and fully insured. This allows us to guarantee quality work and offer the highest quality plumbing products at the most competitive prices.